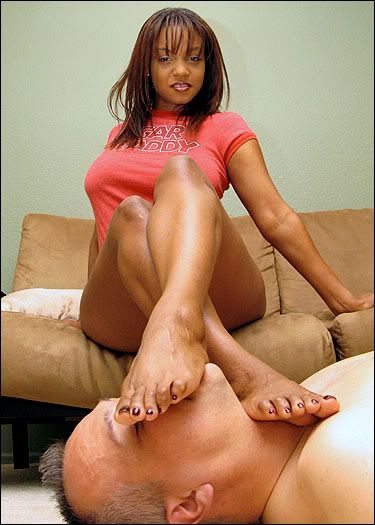 Hey there! If you live in or are traveling into either Los Angeles or Las Vegas this month, you do NOT want to miss out on either of these events! At the last LA Footnight Party in January, I was surprised with a 2008 Footnight Model of the Year Nomination! I didn't win, but that didn't change the fact that I had SO much fun! I was able to session with some new friends and acquaint myself with some new ones - and definitely had a ton of fun having my feet worshiped. Of course, nothing beats being able to stand on guys' faces and throats, jump up and down on the chests (and balls) of the men in attendance... than getting my perfect peds massaged, kissed and licked afterwards!
If you want to be one of the many, many men that will get a chance to serve my feet at the upcoming Footnight Parties, these are the upcoming dates for the events:
Footnight Los Angeles - March 20
Footnight Vegas - March 27
Be sure to check out
Footnight.com
for all the details to sign up!
Also, if you are interested in meeting me at Footnight San Francisco, be sure to notify me that you'd like to session with me, so I can start planning for the April 10 party!
Of course if you are interested in booking a full BDSM or other D/s session with me while I am in either Vegas or San Francisco, let me know so I can take your (graceful) request.
all the best,
Goddess Sinnamon Love